You hungry? Good! There are some amazing restaurants and cafes you need to stop at when you're looking for good eats in North Arkansas. We can help lead you to some of our favorites:
---
Jasper
---

Ozark Cafe on the Historic Courthouse Square – The Ozark Cafe features downhome cooking in a traditional small town Ozark setting. A favorite among riders. Ask your server for the delicious "Excaliber" special, you'll love it. 107 E. Court St. on the Jasper Square. Phone: 870-446-2976.
Click here to visit their website
You can also check out their specials on their Facebook page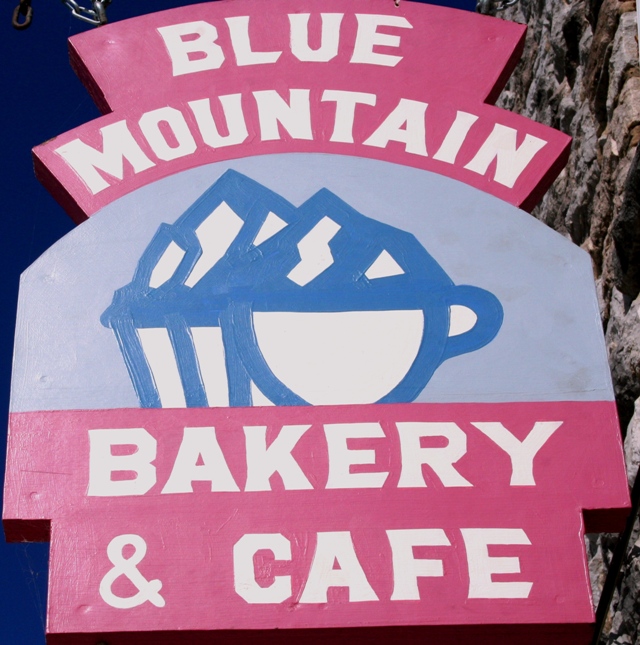 Blue Mountain Bakery & Cafe on the corner of Jasper's downtown Public Square – Hometown friendly staff. They bake everything from scratch. You can order breakfast, delicious baked goods all day long, delightful fresh salads, and enjoy amazing pizza that will keep you coming back for more. Big servings; if you leave hungry it's your own fault! Stop in and try this place when you get hungry in Jasper — or if you are in the mood for some delicious homemade desserts and fresh-brewed coffee or cappuccinos.
Click here to see Blue Mountain Bakery's menu





Scooters Restaurant at the HUB Motorcycle Resort; #1 Dogpatch (south of Harrison on AR Hwy 7, turn left at sign showing 7 S Spur), 870-743-4062
Cliff House Inn & Restaurant; AR 7 (6 mi. south of Jasper), 870-446-2292
---
Kingston
---
Waldron's Valley Cafe; on the square in downtown Kingston, 479-665-2277
---
Hwy 21 S – Near Hwy 412 & Hwy 21 S Jct.
---
Sugar Boogers BBQ & Brew; 479-665-2424
---
Huntsville
---
Lori's Main Street Cafe; on the square in downtown Huntsville. Click here to see their daily specials on Facebook
---
Harrison
---
T's BBQ – Harrison's newest BBQ restaurant serving up award-winning food. Dine in or carryout available. Also they offer catering and delivery in and around Harrison. 108 Lakeshore Drive, Harrison. (870) 741-7675.
Devito's Restaurant – Devito's is famous in North Arkansas for fresh rainbow trout, fine Italian dishes, and choice tender steak. 4 miles north of Harrison on Hwy 62-65 North (watch for their signs at Bear Creek Springs). (870) 741-8832.
El Mexico Lindo – Mexican dining that is extraordinary! Huge helpings at budget pricing, but they don't skimp on flavor. Open 11a.m. daily, serving lunch and dinner. 909 Hwy 62/65 North in Harrison. (870) 741-3005.
Jamies Restaurant – Delicious BBQ and Fried Chicken is our favorite on the menu. Serving breakfast, lunch and dinner daily. Enjoy a local flavor, and a favorite of the locals. 1318 Hwy 62-65 N. in Harrison. (870) 365-0421.
Town House Restaurant; Harrison, 119 West Rush (North side Harrison Square)